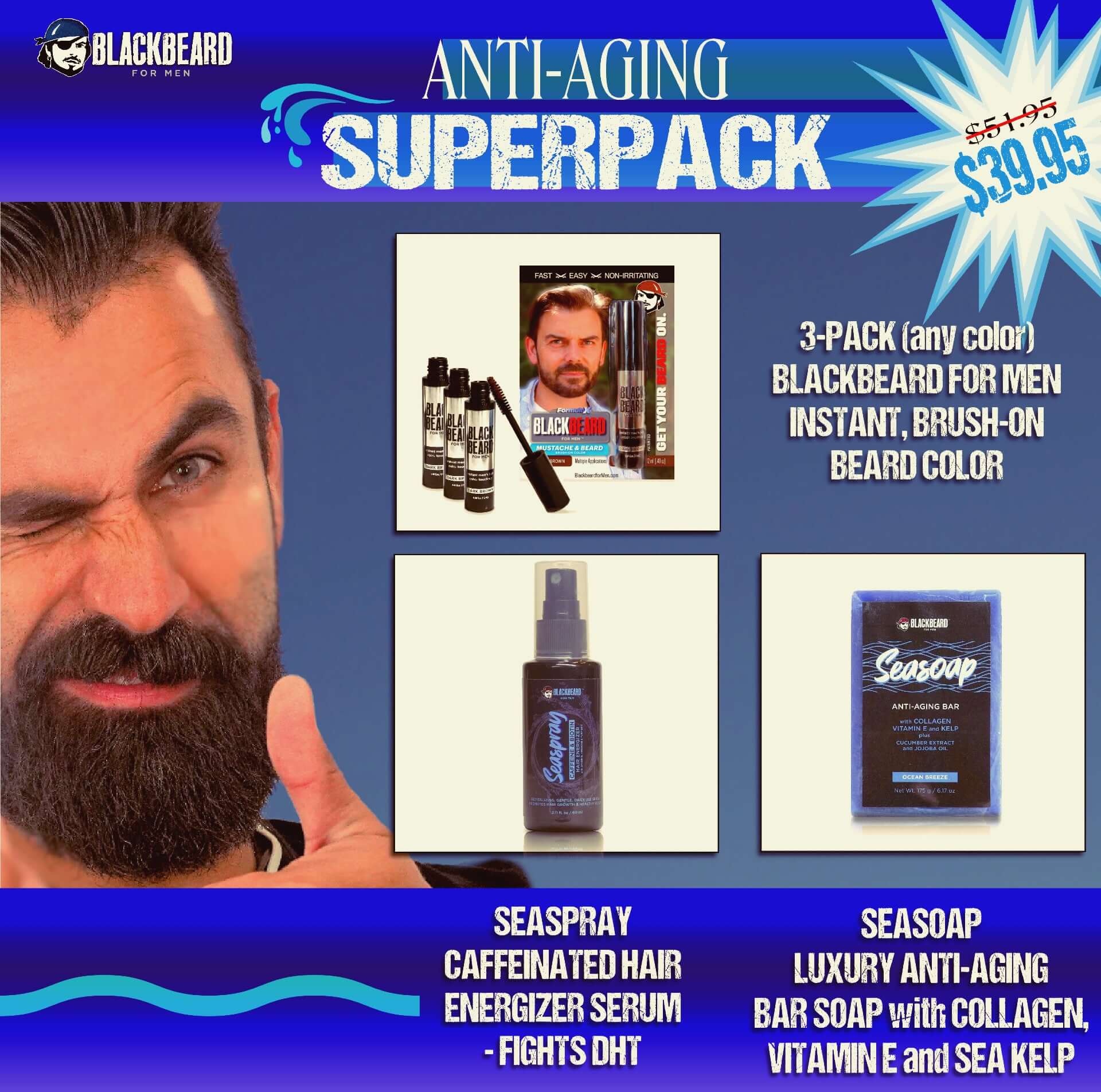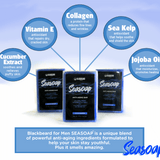 $39.95
Regular price
$51.95
Fight back against aging with three powerful tools in yer pirate chest:
3 Blackbeard for Men - the original, patented, instant, brush-on, temporary beard, mustache, sideburns, and eyebrow color.
1 Seasoap anti-aging bar soap with collagen, vitamin E, and sea kelp. Fights aging. Smells amazing.
1 Seaspray caffeinated hair recharger with biotin, arginine, and turmeric. Blocks DHT and helps fight hair loss.
Anti-Aging Super Pack
$39.95
Regular price
$51.95